Learning how to make Chilaquiles Recipe is well worth the effort.Chilaquiles Recipe is a healthful combination of some of your favorite ingredients: green sauce, shredded chicken, and melted cheese.Quickly and simply prepared for a complete and tasteful meal.
Chilaquiles recipe is perfect for breakfast or any meal of the day.
When preparing the ingredients, keep in mind that the amounts are flexible, that the chips are the only challenge to perfect chilaquiles, since they need to be thick enough to absorb just the right amount of sauce without falling apart.Otherwise, the basic approach to making chilaquiles recipe, like making most simple pasta dishes, welcomes imagination, traditional or not.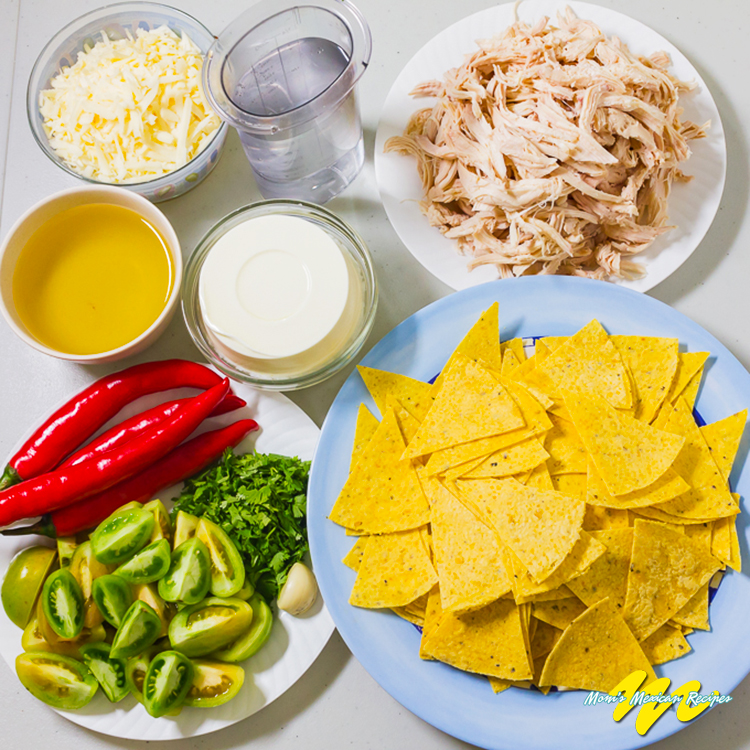 Chilaquiles Recipe
Ingredients
1 pound of small green tomatoes (tomatillos), quartered
1 cup water
1 clove garlic, whole
2 medium size jalapeno peppers or 4 serrano peppers
½ cup of fresh cilantro
Salt and pepper added to taste
20 corn tortillas cut in triangles
2 chicken breasts, cooked and shredded
1 cup sour cream
1 cup Monterrey Jack or Cheddar cheese, grated
2 cups chicken broth
1 cup vegetable oil.
Instructions
Preheat the oven to 400° F.
Boil the tomatillos in water with garlic, chili peppers, salt and pepper until soft.
Transfer everything to a blender. Add the cilantro. Then blend to an almost smooth puree. There should be about 2½ cups puree.
Fry this mixture in 2 spoonfuls of oil.
Add the chicken broth and allow to boil.
Fry the tortillas triangles in remaining oil. Place on an absorbent paper towel to remove excess oil.
Apply grease to a 9-by-12 inch baking dish. Make 2 or 3 layers of tortillas, shredded chicken, sauce and cheese, ending with a moderately thick layer of sour cream on top.
Bake for 20 minutes or until piping hot.
Serve.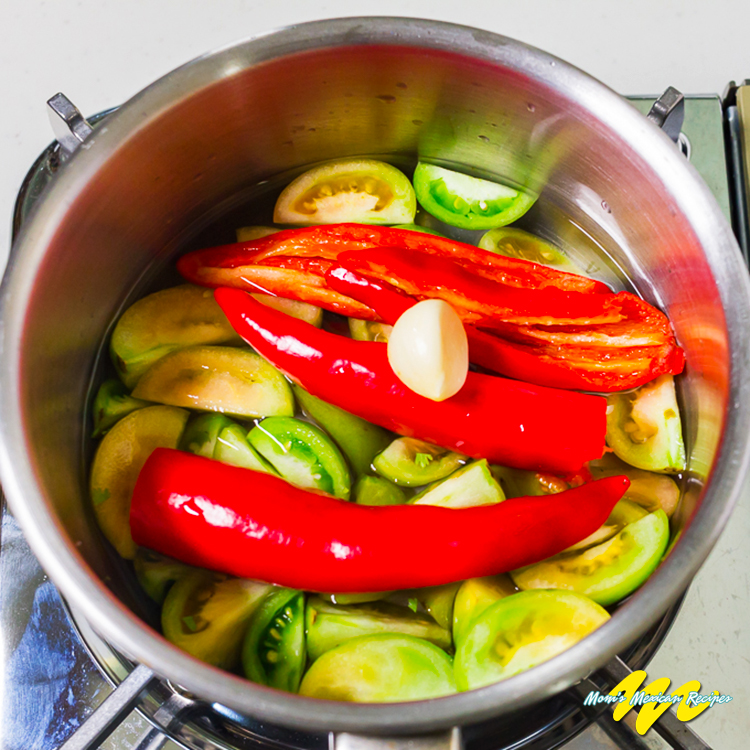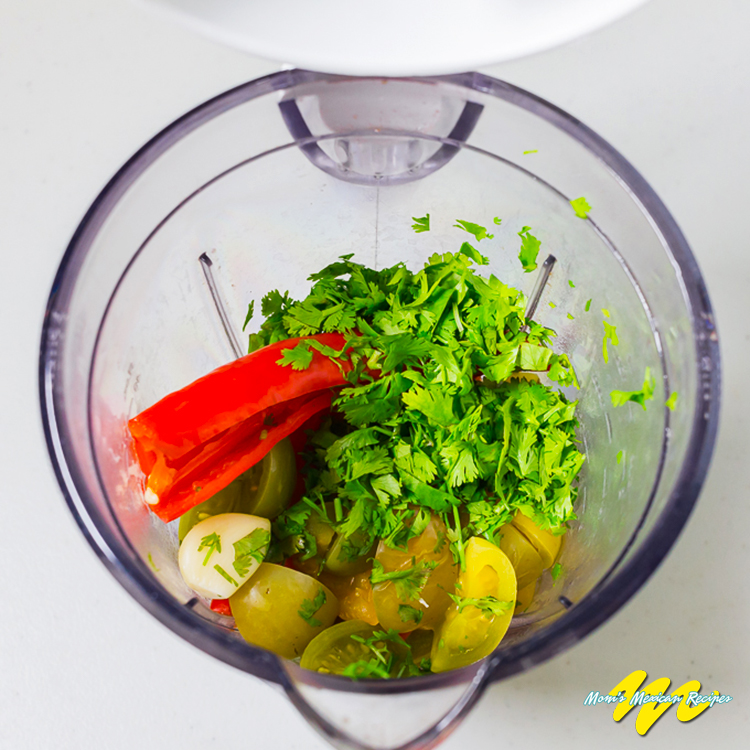 Chilaquiles Recipe Tips
WHAT TORTILLAS MAKE THE BEST CHIPS FOR CHILAQUILES RECIPE?
For Chilaquiles Recipe most corn tortillas you can buy or any that you make will work.
Just consider the thickness and the density of the tortillas.
If your tortillas are moist, let them dry out in a single layer before frying, to prevent oil absorption.
If they are thick ones they will turn into mushy chilaquiles. See Homemade Tortilla Recipe.
CHILLI PEPPERS
Many Mexican recipes call for chili peppers. You can control how spicy the food will be by the type of chili peppers and the amount used.
NUTRITIONAL FACTS FOR SOME INGREDIENTES IN THE CHILAQUILES RECIPE
CHICKEN is an excellent source of protein. It's a food that provides energy and support for the digestion.
TOMATILLO (Small green tomato): The tomatillo is rich in vitamins, especially vitamin A and the B and C group of vitamins.
CILANTRO improves and strengthens urinary valve function.
---
Questions / Suggestions regarding the recipe? Comment below. Also, Don't forget to Like our Official Facebook Page for our latest Mexican Recipes. Thank You!